Culture
When we say the SONIC culture is unique, we mean it. By design, we seek and attract a different kind of employee than most companies, because we encourage the same creative, free-wheeling, fun-loving passion here in the office as we do on our roller-skating front lines.
Innovation and personal expression allow our people to accomplish more – for the company and for themselves. At SONIC, we passionately believe that work should be something you look forward to, hungrily. We practice that belief from the top down, from the bottom up. And it shows.
Core Values:
Relationships as a way of life
Surprise & Delight everyone touched by the SONIC brand
Entrepreneurial Spirit and the power of the individual
Respect for everyone touched by the SONIC brand
Search Support Center Jobs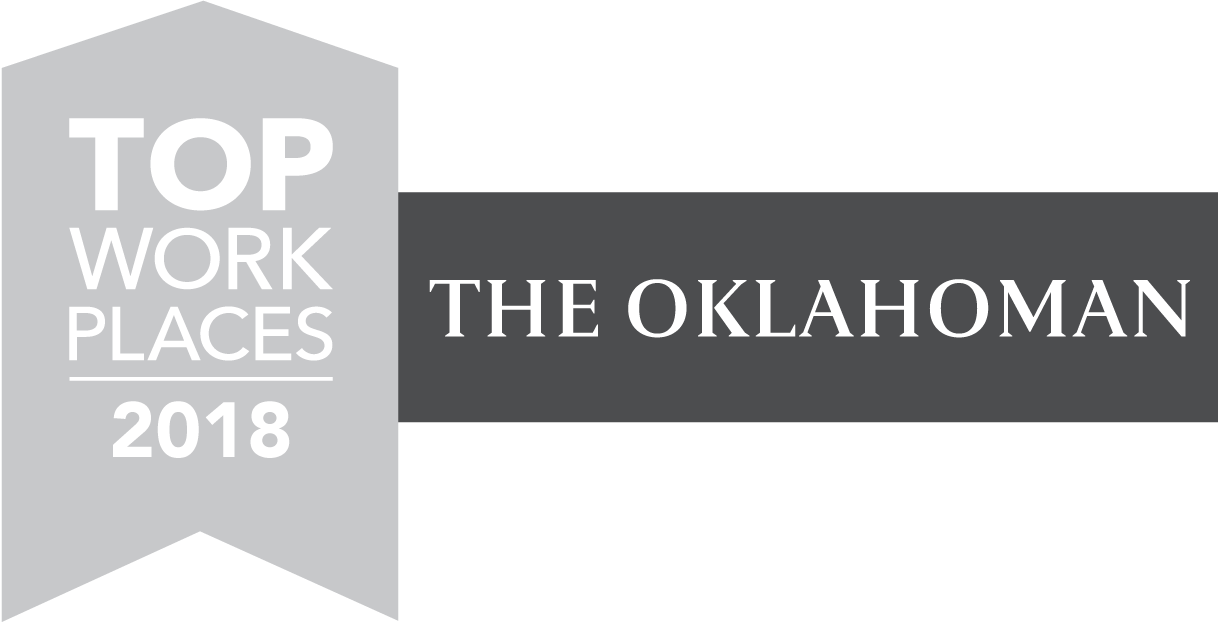 Benefits & Perks
Are you craving a full course of career satisfaction with a side order of competitive salary and a nice refreshing cup of benefits? Well, push that big red button. We know that keeping the best people means keeping them happy. Depending on position and employee benefit elections, our support center benefits package may include:
Health & Wellness:
Medical Insurance
Prescription Drug Plan
Dental Benefits
Vision Benefits
Paid Vacation
Paid Absence Time
Paid Holidays
Life Insurance
Accidental Death & Dismemberment Insurance
Short- and Long-Term Disability Insurance
Cancer and Specified Disease Insurance
Employee Assistance Program
Wellness Expos
On-Site Flu Shots and Health Assessments
Subsidized Gym Memberships
Total Rewards:
401(k) Savings Plan with Company Match
Short-Term Financial Incentives
Long-Term Financial Incentives
Flexible Spending Accounts
Health Care & Dependent Care Reimbursement
SmartDollar Membership
Car Allowance
Cell Phone Service Reimbursement
PerkSpot Employee Discounts
Work Perks:
Volunteer Opportunities
Tuition Assistance
Professional Development
Service Recognition Program
Subsidized Meals
Monthly Employee Luncheons
Summer Flexible Fridays
Dress For Your Day Attire (Jeans!)
Giving Back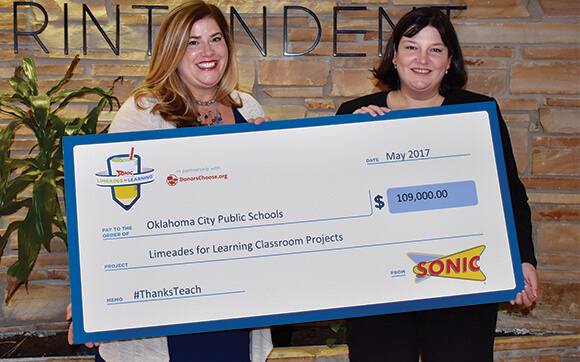 We recognize that SONIC's success is a result of the support of every local community. One of our core values is "relationships as a way of life" and we value the relationship we have with each neighborhood that surrounds a SONIC location.
Our Oklahoma City Support Center focuses on supporting youth through education and arts opportunities within the state of Oklahoma. Through our Tutor Tot program, SONIC employees can choose to tutor local elementary school children during business hours. And each year, we spearhead employee giving campaigns for United Way of Central Oklahoma and Allied Arts, providing SONIC employees the opportunity to contribute financially and/or to donate their time through on- and off-site volunteer activities.
The SONIC system bands together through Limeades for Learning®, a nationwide cause branding initiative, to provide essential and innovative learning materials to public school classrooms across the country in partnership with DonorsChoose.org. Through the award-winning initiative, SONIC and our franchise partners have donated more than $9 million to public school classrooms in local communities across the country.
Diversity & Inclusion
At SONIC, we believe that diversity makes us stronger and that the inclusion of different people, thoughts and ideas makes our business better. We embrace the unique perspective, talent and spirit of everyone engaged in our work. We are committed to building diversity and inclusion into all aspects of our work and embracing the cognitive diversity that results from sharing different viewpoints.
Oklahoma City, OK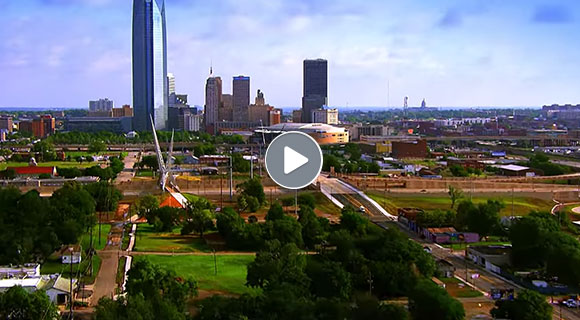 SONIC is proudly based in Oklahoma City, home of the Oklahoma City Thunder, a dynamic fine arts scene, world-class health amenities, an award-winning family favorite zoo and science museum, and so much more – not to mention the best Cheeseburgers in America (obviously!). We love it here and you will too. Check it out.
Internships
SONIC Summer Internship Program
[in-turn] – a person who works as an apprentice or trainee in an occupation or profession to gain practical experience
[son–ik] [in-turn] – an intern (see above) who is motivated, who thrives in a unique, collaborative work environment and who enjoys Cheeseburgers, Tots, and SONIC Happy Hour
Purpose
To bring fresh, bright talent to SONIC's thinking
To get assistance on key functional projects
To train and inspire up-and-coming leaders, and provide them with hands-on experience
To create a network of SONIC candidates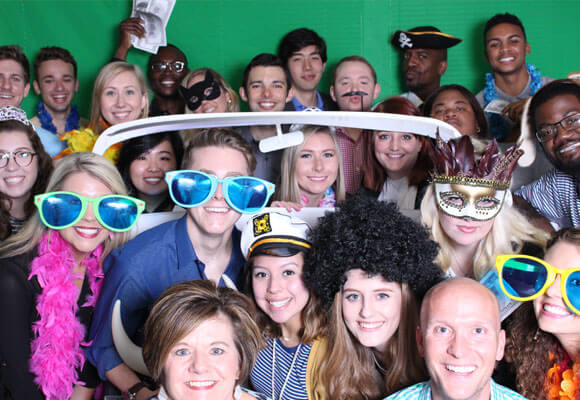 Why Choose SONIC?
Why wouldn't you choose SONIC?!
Paid internships
A unique, high-energy culture with a colorful, open environment
Dress For Your Day policy - wear jeans to work!
Lead meaningful projects in your area of expertise
Presentations to Senior Leadership
Networking workshops through the Oklahoma City Chamber's Greater Grads program
Perks! Employee luncheons, SONIC celebrations, employee events
Group philanthropic community project
Internship Opportunities